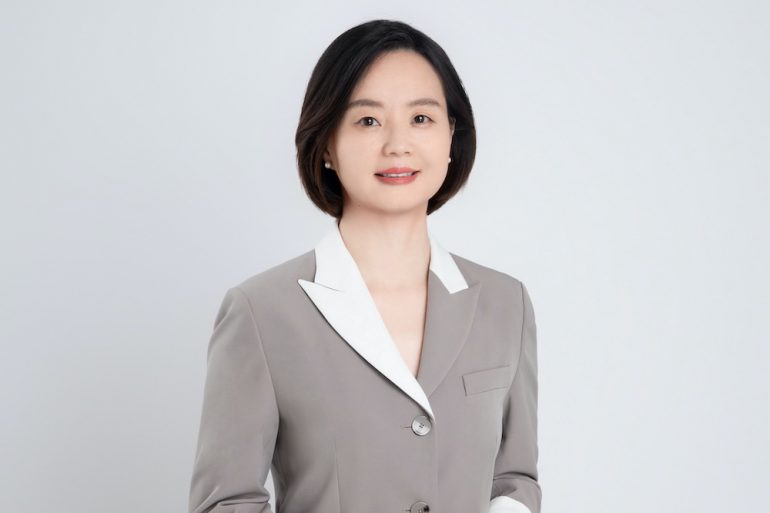 News about Semir Group's global expansion to the Middle East and Southeast Asia have been populating the news for quite some time now. Retail in Asia had the pleasure to interview Semir Group's Vice General Manager of International Business Unit, Nicole Zhou, about the company's overseas expansion and strategy.
SEE ALSO : Semir announces its financial results
RiA: Can you give us some  history about Semir Group and the Semir & balabala brands?
Nicole: Our group, Semir Corp. was founded in 1996 in Zhejiang, China. We are a leading listed Chinese company engaged in the design, production, marketing and distribution of adults' and childrens' garment. The company distributes its adults' garments under the brand name Semir and distributes its childrens' garments under the brand name balabala. At the same time, Semir Corp is also the exclusive partner in China of many international brands, such as Marc O'Polo, Juicy Couture, and ASICS Kids, which makes Semir a multi-brand fashion group.
In 2020, the company achieved a total revenue of US$2.3 billion and profit of US$124 million. Recently Semir Group released its first half year 2021 financial report and the company achieved a total revenue of US$1 billion (LFL +13.65 percent) and profit of US$136 million (LFL+549.67 percent). Our footprint consisted of 3,000 stores for the Semir brand in China, another 4,800 stores for the children's brand balabala and more than 50 POS' outside China.
RiA: What is the concept behind the brands Semir and balabala?
Nicole: Semir is a lifestyle brand for adults and is committed to developing innovative, and affordable products. Semir believes in the potential of young adults, who are confident, creative and looking for their own stage to play out their lives. Semir creates and presents comfortable fashion for the fast paced, diverse lives of the new era of youth, focusing on latest fashion trends combined with cutting edge performance fabrics for easy wear.
The spirit of the balabala brand focuses on dreams, exploration, play and love for all children. In balabala's world, every child is different. The brand provides the latest fashion quality clothing suitable for all occasions and activities, encouraging infinite dreams and a wonderful childhood. As the brand with the largest market share of children's apparel in China, balabala provides on trend fashion, shoes and accessories for children aged from 0-14, delivering high-quality products in an exciting shopping environment.

RiA: What is the USP and how has it evolved through time?
Nicole:We provide collections that deliver product assortments in connection to our customers' dynamic shopping lifestyle by offering product lines for the four seasons: consumers purchase on a seasonal basis.
We have managed to successfully define a clear brand promise for ourselves, to provide high quality, performance-enhanced fashion products at affordable prices, resulting in high quality standards at the right price.
We cooperate with authoritative trend forecasting agencies to design and create diversified fashion items with an international vision. We pride ourselves on delivering popular products and high tech: our design team focuses on fabric technology, function and wearing experience and improves the supply of functional fabric products. We always have inspiration and quality at the forefront, from design right through to the final product.
We understand that experiences matter more than product in the mind of shoppers in the new retail economy. We provide a superlative physical shopping experience by impeccably managing the stores, inculcating a positive employee culture and an environment designed to provide a relaxed, enjoyable shopping experience. 
RiA: balabala has a strong brand awareness in the Chinese market, what is the main driver for that?
Nicole: In terms of children's clothing, balabala has achieved full-category and full-age (0-14 years) coverage. balabala has 4,800 physical stores and over 10 million store VIP members in the Chinese domestic market. We manage our own direct business in strategic cities and currently we have around 400 directly-owned stores in mainland China. We do franchise business models while entering other markets. We work in partnership with clearly defined responsibilities to create a successful 'win-win' business model and we are quite experienced in franchise business by providing support via the operational aspect.
While the company is developing offline channels, its online sales channels have performed well, maintaining a rapid development trend.  The flagship store on T-mall now has more than 14 million followers, and became the No. 1 store of kidswear on T-mall in the past 6 years.
In terms of marketing, balabala leverages various promotional strategies, event marketing and pop-ups. balabala continuously collaborates with other brands, IP, and organizations to generate popular product lines, such as the Disney collection, Dunhuang Museum Collection, CHENPENG collection and Sesame Street collection, which have contributed to enhance brand and product commercial value.
Source: Semir Group
RiA: What are the challenges in overseas expansion and how do you overcome it?
Nicole: We face the same challenges as most international brands, which is how to adapt to varied local markets while maintaining a core brand identity and value of a global brand. We have achieved this by creating an international team in our overseas office to ensure we maintain an international perspective in everything we do, developing tools and support packages sympathetic to local markets while ensuring consistency and global standards.
Understanding local customs, regulations, laws and taxation systems is also a common challenge companies have to face when expanding out of their domestic markets. This is the benefit of a franchise model as local partners provide the local knowledge while we overlay product, brand content and an international standard into the relationship. The international market is so different that it always requires us to be flexible and adaptable internally in order to meet the marketing calendar of local markets. To evolve and to face the realities of the new market, a solid go-to strategy ensures our success.
Source: Semir Group
Another concern is the challenge of building a strong loyal customer base internationally. A product that sells well in China may not have the same appeal in the international markets. Our designs generally come from the design office based in Pairs. The style of our products is international design, yet we do slight localisation when entering different markets. For instance, every year we tailor make a collection for our Middle Eastern partners for Ramadan and Eid and develop supporting marketing materials in order to meet the needs of special festivals and cultures.
Last but not least, although it can be challenging, business expansion during COVID-19 is not impossible. With the continuous development of e-commerce and its tech improvements, we strive to create better experiences and support for our partners in the overseas markets.
To venture into a vastly competitive market, we are always prepared and well-aware of the target market, and try to deliver solutions to foreseeable problems. We believe each party uses their strengths to eventually deliver a win-win situation.
SEE ALSO : Balabala's rapid expansion continues post-Covid
RiA: What is the next step for Semir Group in the international market? What are the main markets of interest?
Nicole: Semir Group began to carry out its international expansion in 2016. We began cooperating with overseas designers and opened our first overseas balabala store in February 2017 in Riyadh Saudi Arabia. In 2018, Semir also opened its first overseas store in Riyadh, Saudi Arabia.
Between 2019-2020, we entered Vietnam, Indonesia, Laos and Nepal. We will be opening our direct flagship store in Hong Kong at Harbour City in September. Also, we are in the process of reaching commercial agreements with retail partners from more regions in Asia. We are happy to announce that new Semir stores will be opened in Nepal , and two new balabala stores will be launched in Macau.
Within five years, by 2021, the two brands have opened 50 POS' of stand-alone stores and counters in shopping centres and department stores in Asia. We are also happy to share our newest partnership in the Middle East, for balabala's expansion into Qatar and Dubai within the next 6 months.
Source: Semir Group
To compete in the international market, seeking global partnerships is essential; therefore, it is important to meticulously choose the appropriate partner. And franchising is our main model, we recognise that we need to be flexible in some regions. As we develop more distribution models, we will become more flexible in evaluating different models, such as showrooms and cross-border collaborations to find the right fit for the different overseas markets.
Our e-commerce business maintains its rapid growth and its profitability has gradually improved over the past few years. Both Semir and balabala brands have been steadily expanding in the international market, and gradually building their global operational capability. Our e-commerce strategy will allow us to reach more customers in different regions across the world in a shorter period of time, and through cross-border and local partners. Right now, we are looking for mutually beneficial partnerships to find the right partners and further expand our brands.
Source: Semir Group
Jing Zhou (Nicole Zhou) joined Semir Group in 2010. She is responsible for Semir Group's international business operation and management, expansion and marketing strategies. 
Before serving as the Vice GM of the International Business Unit in Semir Group, Nicole served as the Director of strategic planning for the kids unit. In 2019, Nicole started leading Semir Group's international business division.
More information can be found on balabala website.